Complete Heat - Auckland's Largest Supplier of Central Heating
Save money on your power bills with New Zealand's most efficient Central Heating
Complete Heat supplies the award winning Braemar range of central heating.
We tailor your central heating to your homes particular requirements.
We can arrange home visits where you can experience our home heating first hand.
All of our units come with comprehensive factory-backed warrantees.
New Award Winning Features
Braemar central heating has the World's first 6 STAR central heating furnace.
Your heating can be zoned to specific rooms in your home.
We install free designer grilles that match the décor of your home, or whisper quiet micro vents.
20+ Years Proven Service
We are a family owned business with a consultative approach.
We take pride in our work, down to cleaning up after ourselves.
We sell, install, and service central heating.
We specialise in cold and unhealthy homes - making them dry and warm.
What Our Customers Say...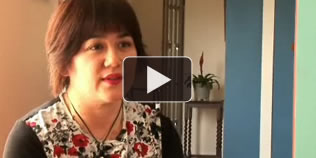 "Not only one of the nicest teams to work on our property, but also one of the most efficient. Outstanding in every aspect"
Mrs Decker of Greenhithe
---
"I was very impressed by the professionalism and team work. There was minimal disruption or mess and the house is lovely and warm"
Ms Blanche of Remuera
Central Heating Pricing
Get an understanding of central heating pricing for your home. *Note, we guarantee to match the price of any equivalent specification!
Getting Gas Connected
Complete Heat helps you through the process of getting gas connected to your home.
Endless Hot Water Supply
Rheem Gas Continuous Flow systems deliver endless gas hot water and energy savings for your home.