Video Testimonials
Testimonial 1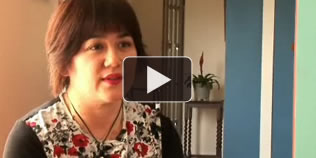 "So when the Auckland rain goes on and on I can still get the washing and shoes dry..."
Testimonial 2
"It's completely changed my outlook to Winter"
More Testimonials
"I have been more than happy with the service of Complete Heat. From the onset they have conducted their business in a professional manner. I have been well advised and informed and have no hesitation in recommending Complete Heat to future clients."
Mr Stoehr of Oratia.
"We found your installers to be well organised and efficient and were more than satisfied with the whole process".
Mr Lee, Northcote.
"I have been very impressed with the service at all levels- quote/measure/install.
Excellent communication from installers at all stages".
Mr Stoney, Sandringham.
"We are most impressed by this product. The installation team was very friendly and reliable. We will definitely recommend to others".
Ms Wood, Western Springs.
"Everything was just perfect! Was very impressed. This is how things should be done".
Ms Andrews, Orakei.
"I know from experience, that you always hear about the jobs that are a pain and nothing from the ones that go well. The guys that installed our system were quick and efficient and nothing was a problem which was a refreshing change. Thanks again".
Graham Crust Architects Ltd.
"Thank you for your prompt and efficient service. It was 1st class".
Mr Tiplady, Mt. Eden.
"Staff who know their product. All very professional".
Mr Molloy, Herne Bay.
"Efficient and professional.Great ambassadors for your business".
Ms Mason, Glendowie.
"The team who installed our heating were impressive.Efficient and incredibly polite. I have already recommended you to friends".
Ms Winstanley, Mt. Eden.
"All aspects of Complete Heat's installation of heating was fantastic".
Ms Kane, Mission Bay.
"Darren and his team were knowledgeable, polite and extremely hard-working. We are impressed that they installed the central heating in the time it took".
Ms Martin, Remuera.
"We were delighted with the flexibility of the consultant and installers".
Ms Wilkinson, Kingsland.
"Excellent! Professional, friendly and accommodating".
Mr Bailey, Ponsonby.
"Very impressed with teamwork shown by your company".
Mr Nicholl, Epsom.
"Job was well planned/prepared and workers had good knowledge and experience".
Mr Fuller Mt. Eden.
"I thought the team did and excellent job - they worked well as a team and were all pleasant to deal with".
Mrs Fitgerald, Flatbush.
"I was very impressed by the professionalism and team work. There was minimal disruption or mess and the house is lovely and warm"
Ms Blanche of Remuera.
"Thanks also for your prompt follow up when I asked for a few things to be checked following the installation. We are very happy with our new heating system".
Mrs Gaylard, Ponsonby.
I have found everyone at Complete Heat very professional. I like the 'Can Do' attitude of your staff. Darren was a pleasure to deal with. I would definitely recommend Complete Heat to my friends.
Mr Lyons, Mt Eden.
What can we say? Everything is brilliant. Almost too warm. Had a loose vent but was fixed promptly and efficiently.
Ms Phipps, Epsom.
Thanks so much – house very toasty and warm. Great team doing installation – Darren was fabulous. Very professional and efficient.
Mr Rutherford, Pukekohe East.