Central Heating - Frequently Asked Questions
How does gas ducted heating work?
Gas ducted central heating gently and quietly recirculates the air in your home through a very efficient gas fuelled heat exchanger via a network of insulated ducts beneath your floor or in your ceiling, this air is drawn in from a central point, usually in a hallway or entrance, warmed then reintroduced to the extremities of your home through small unobtrusive floor or ceiling vents.
How is the system controlled?
There are a number of control options from simple manual thermostats to fully programmable multiple zone controllers; don't worry, once we understand your lifestyle and how you use your home we can advise the most appropriate system to suit your needs.
Where is the main heating unit installed?
Depending on the construction of your home and where the duct system is installed, the main unit will be either in your ceiling space, underfloor cavity or externally attached to your home.
I have young children, how hot do the grilles get?
Don't worry the grill surfaces and air from our systems is only luke warm, there is no chance that children can be burnt, even the external exhaust from the heating unit will be protected if there is any chance of it being touched by children.
What does gas ducted heating cost?
The cost of a system is dependent on the size of the area it heats, however compares favorably with space heaters and heat pumps performing the same task with similar features. A living only system can be installed for as little as $5000.00.
How much do they cost to run?
As our units are fuelled with gas operating costs per KW are minimal, the size of the area and the temperature determine total cost, once we survey your home and understand how you will use the system we will happily give you a running cost estimate.
How experienced is Complete Heat with these installations?
We install hundreds of these systems every year and have been since 1992, we have literally thousands of client testimonials available upon request. We use only fully qualified gasfitters, electricians and factory trained and authorized duct fixers.
Do I have to heat the whole house all the time?
No you don't. Today's units are remarkably flexible and allow output reduction down to as little as three heating outlets, in addition you can have up to four completely independent thermostatic zones within your home allowing you to heat only where you want when you want in turn keeping your running costs to an absolute minimum.
Can every room be heated?
Unlike some forms of gas heating warm air grilles can be installed in every room of your home including bedrooms and bathrooms.
Doesn't gas heating cause condensation?
Not ours, as we use a heat exchanger to heat your home the byproducts normally associated with gas heating are exhausted outside of your home, maintaining your indoor air quality.
Are your systems excessively noisy?
No they are not, however completely silent air movement is a myth. To counter any noise issues we A/ install the main unit wherever possible away from bedrooms. B/ incorporate fan speed adjustment in our systems including soft-start fan technology. C/ use fully insulated flexible duct systems with acoustic qualities. And D/ commission the system with you in attendance to ensure you are completely satisfied.
How quickly will the system heat?
There is a wide range of contributing factors to preheat duration; however we size our systems to provide an approximate 5-6 degree Celsius increase in around thirty minutes. Many clients tell us that they feel the heat almost instantly and wonder how they ever did without it.
Which are best, floor or ceiling outlets?
Your home's construction may dictate which outlets are most suitable, downjet ceiling diffusers are approximately 3% more efficient than floor grilles because they reverse what warm air does naturally which is too rise however many clients still choose floor grilles as the discharge air temperature is higher and they are more aesthetically pleasing.
Can I add on to my heating system later if I extend my home?
Most designs allow a little excess capacity which enable small future additions to the system. If however you are planning to double the size of your home special allowance must be made from the start to ensure this is possible later. A lot of our clients start out by heating only part of their home then extend the system later as their lifestyle dictates.
Click here for our heating unit manufacturers FAQ'S
What Our Customers Say...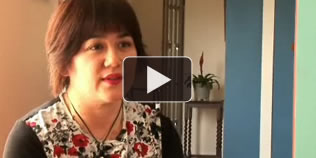 "Not only one of the nicest teams to work on our property, but also one of the most efficient. Outstanding in every aspect"
Mrs Decker of Greenhithe
---
"I was very impressed by the professionalism and team work. There was minimal disruption or mess and the house is lovely and warm"
Ms Blanche of Remuera