Gas Hot Water Heating
Rheem Gas Continuous Flow - Endless Hot Water for your Home
Complete Heat install Rheem Continuous Flow Gas Hot Water Heaters Auckland wide.
Rheem continuous flow water heaters deliver hot water that never runs out because they heat water when you need it, for as long as you need it. They work differently to traditional storage water heaters, only heating on demand rather than heating and storing water until needed.
Flame Safe - offers superior built-in safety.
Optional Temperature Controllers - Optional intelligent soft touch control pads (Standard and Deluxe available) allow easy setting of safe temperatures. Deluxe controllers also offer a "bath fill" mode and safety features.
Continuous hot water - water is heated as it passes through the unit, meaning it will virtually never run out of hot water.
Built-in diagnostics & operational display - for further consumer protection.
Optional exterior recess box - enables the water heater to be fitted into a wall cavity, or use a pipe skirt to neatly cover the connections.
IQ intelligence built-in - smooth's out cold pockets and enhances temperature control during frequent use.
What Our Customers Say...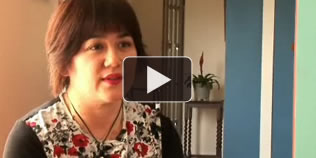 "Not only one of the nicest teams to work on our property, but also one of the most efficient. Outstanding in every aspect"
Mrs Decker of Greenhithe
---
"I was very impressed by the professionalism and team work. There was minimal disruption or mess and the house is lovely and warm"
Ms Blanche of Remuera