Braemar Central Heating Auckland
Complete Heat is Auckland's largest supplier of central heating, and we recommend the Braemar range of central heating because of its superior energy efficiency and flexible features. There is a Braemar system for all homes and budgets, with 3 STAR to 'Super Six' STAR options.
We hope the following page gives you some insight into why central heating is the preferred choice by so many as their home heating solution.
What is Ducted Central Heating?
Ducted Central Heating is comprised of a central heating unit that distributes heated air throughout your home via a series of outlets that are strategically positioned in either the floor or ceiling.
The design of your home will often determine whether the unit is placed in the roof cavity, under the floor or outside, however, our experienced consultant will carefully consider all options before providing you with a plan that is both practical and efficient.
 Braemar Central Heating Brochure
How Does Central Heating Work?
The heating unit draws air from the inside of your house and into a return air grille. From here it then flows into the heater where it's warmed to temperature. Then pumped to every room of your home, via outlets, as a gentle breeze of warm air. 
Why Braemar Central Heating?
Save money with ducted heating
Gas ducted heating is far cheaper to run than any other form of central heating system, including reverse cycle air conditioning. So not only will your home stay nice and warm during winter, you'll save money on heating costs as well.
Australia's most efficient range of ducted gas heaters.
A single point electronic ignition system reduces gas consumption by eliminating the need for a continuous pilot light.
Controlling the temperature so that rooms aren't needlessly overheated ensures that your heater uses the minimum amount of gas required to heat your home which ultimately saves on running costs.
Compare Braemar Central Heating to the Rest
 Braemar-Star-Rating-Flyer.pdf (76KB)
Custom designed to suit your home
Another reason Braemar Ecostar heats your home so effectively is because of our computer-assisted, Braemar central heating sizing guide. Exclusive to Braemar, the program accurately profiles the size, perspective and main characteristics of your home. This works to ensure the best installation plan and the most ideal heating system for you.
Braemar Central Heating NZ from Laura Waterhouse on Vimeo.
What Our Customers Say...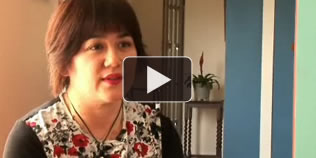 "Not only one of the nicest teams to work on our property, but also one of the most efficient. Outstanding in every aspect"
Mrs Decker of Greenhithe
---
"I was very impressed by the professionalism and team work. There was minimal disruption or mess and the house is lovely and warm"
Ms Blanche of Remuera